Products tagged with Spur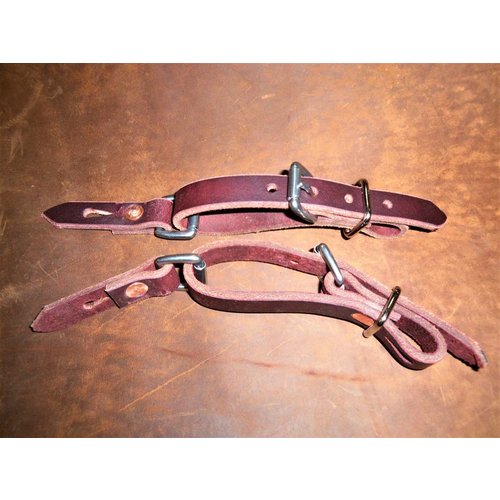 Diamond Royal Tack
Bull Riding Crank Spur Strap
Made here at Diamond Royal Tack with heavy latigo leather and roller buckles.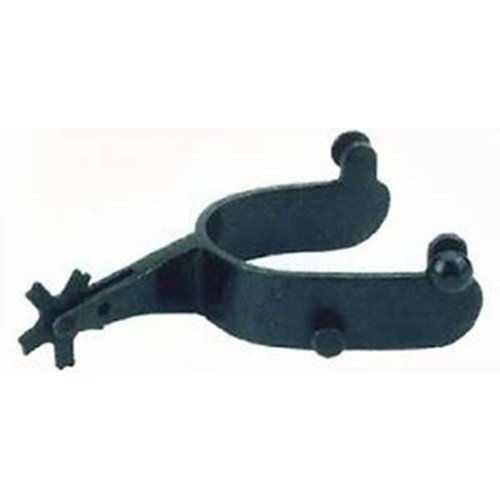 Colorado Bull Spur
Black steel bull riding spurs with 1" band with tie down posts. 22 1/2 degree shank angle - 2 1/4" Shank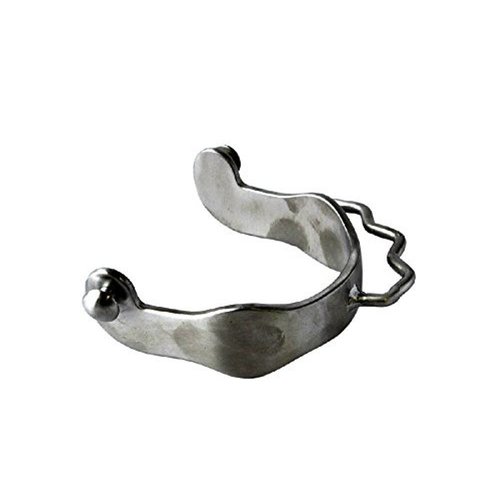 Colorado Brushed Steel Bumper Spur
Simple yet elegant and great looking these brushed steel "bumper spurs" are designed to fit well and cue in just the right way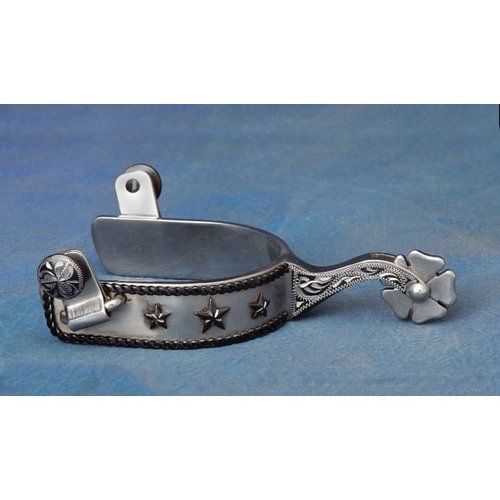 Colorado Three Star Spur
A great looking stainless steel spur with black overlays that have bright cuts to give these spurs a special and unique look.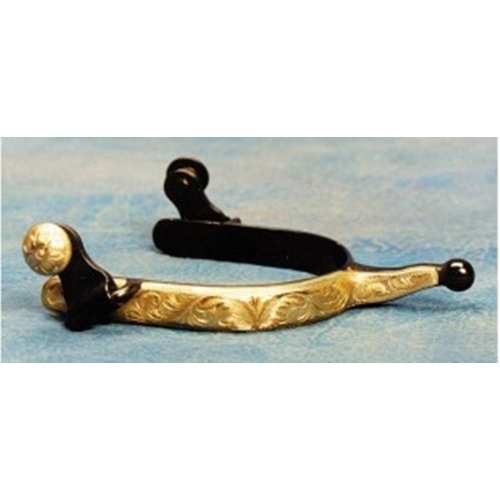 Colorado Santa Fe Training Spur
These beautiful, black steel spurs have a 1/2" band with hand engraved nickel silver overlay.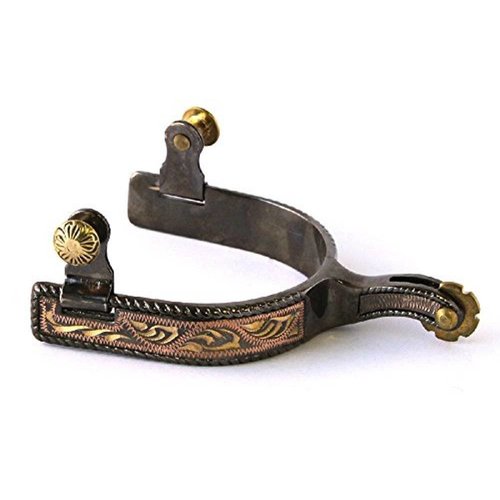 Colorado Elko Spur
A nice light weight spur that will ride comfortably on your boot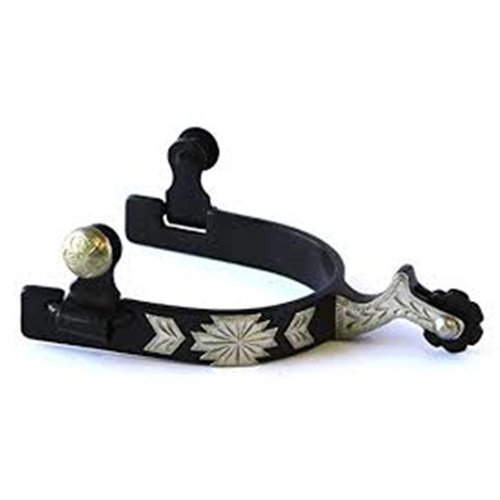 Colorado Northwest Sage Spur
A great gun blue spur designed to be useful and eye catching! 5/8" band with german silver overlay.