Products tagged with Mare
Breyer
Hwin
Modeled after a real mustang mare currently competing in eventing, and owned and trained by Elisa Wallace.
Breyer
Fantasia Del C & Gozosa
Also known as the Pure Spanish Horse or Andalusian, the Pura Raza Espanol (or PRE) horse hails from the Iberian Peninsula.
Breyer
Rhapsody in Black
A True black Egyptian Arabian, Rhapsody In Black is a prolific broodmare known for passing on color and flawless conformation.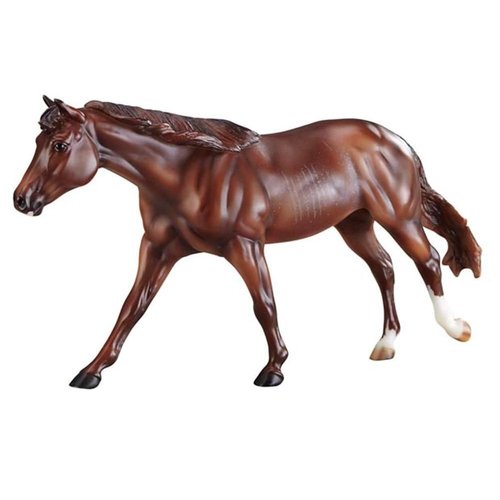 Breyer
Don't Look Twice
Known as "Lipstick" for her unique lipstick-like markings, this mare was 2013 NCHA Open World Finals Show Champion; the 2012 NCHA's top-earning mare and NCHA Open World champion