Products tagged with earring
Arrowhead Drop Earring
Arrowhead drop earrings with black plastic imitation stone center.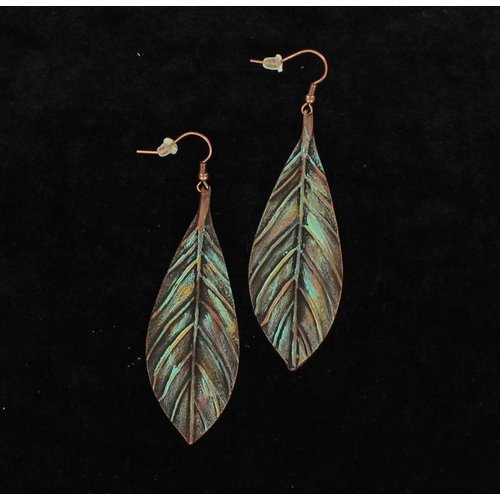 Feather Patina Earring
Lightweight copper patina colored feather earrings.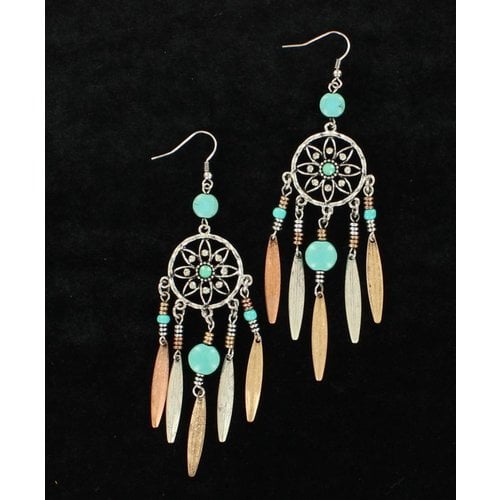 Dreamcatcher Feather Earring
Dreamcatcher drop earrings with feather charms and turquoise color beads.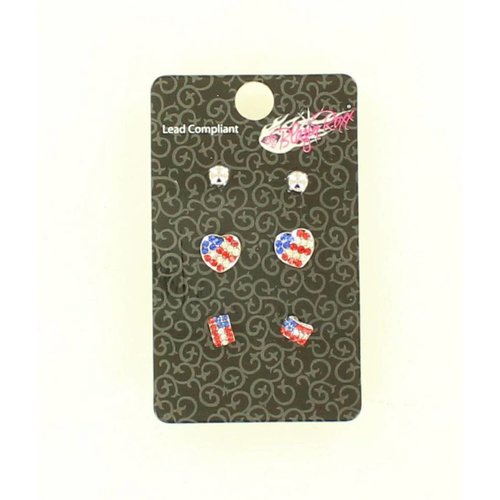 Earring Trio America
Set of three different pair of post earrings with red, white, and blue rhinestones.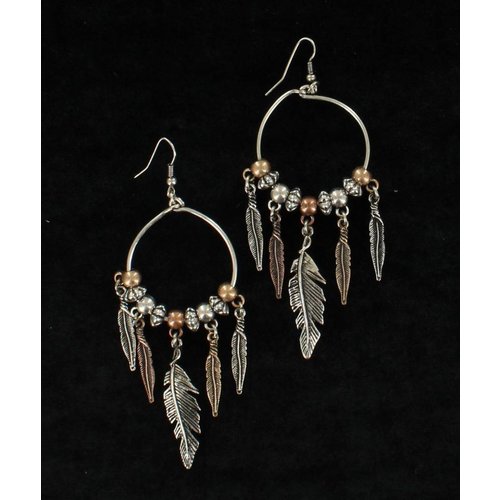 Feather Drop Hoop Earring
Drop Hoop earrings with feather charm dangles.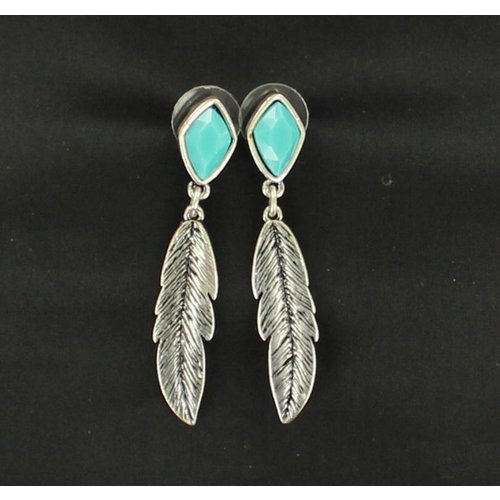 Feather Drop TQ Post Earring
Post earring with dropped feather charms and turquoise color bead.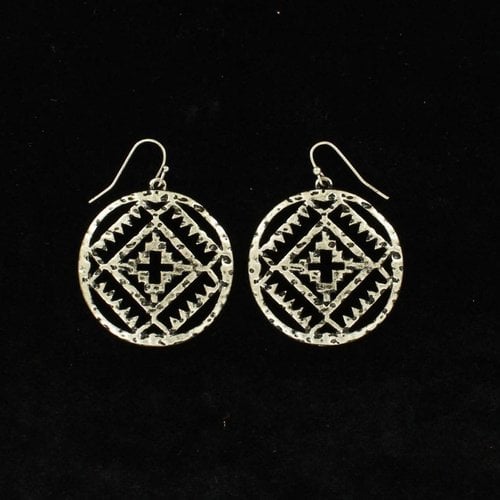 Hammered SV Aztec Earring
Silver tone hammered finish oval earrings with aztec pattern.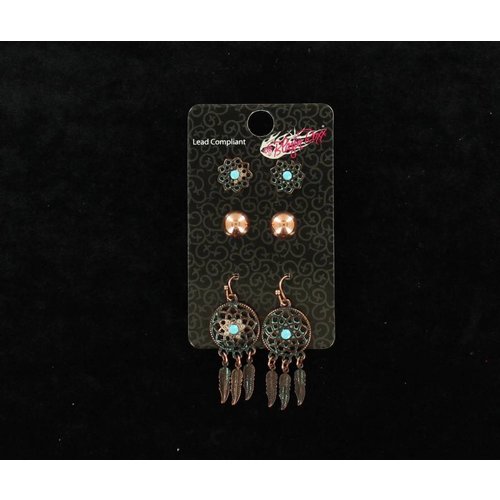 Dreamcatcher Jewelry 3pc Set
Three sets of earrings with dreamcatcher drop earrings, copper tone posts, and patina flower posts.
Rope Hoop SV Earring
Rope pattern silver tone hoop earrings.