Products tagged with Colorado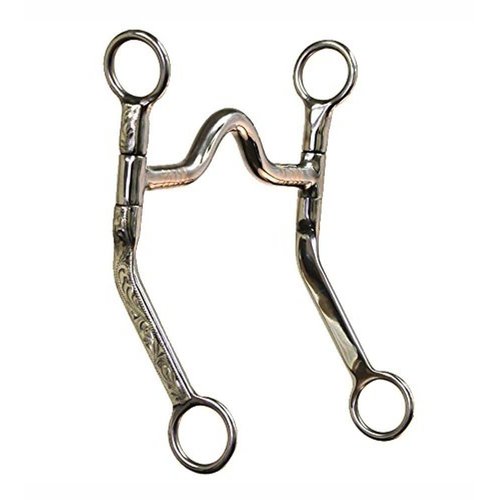 Colorado Classic Low Port Curb
This is a truly classic bit! The electroplate finish gives this bit a "Sterling" appearance.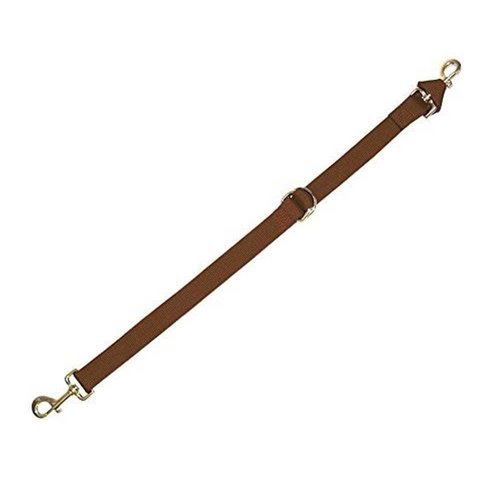 Colorado Nylon Adjustable Brown Tie Down
1" Brown nylon adjustable tie down.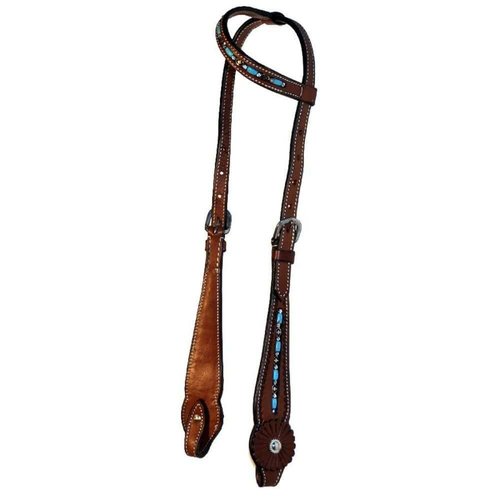 Colorado Turquesa One Ear Headstall
Turquesa beads off set with Diamonte Crystals give this beautiful dark oil one ear headstall an unique look!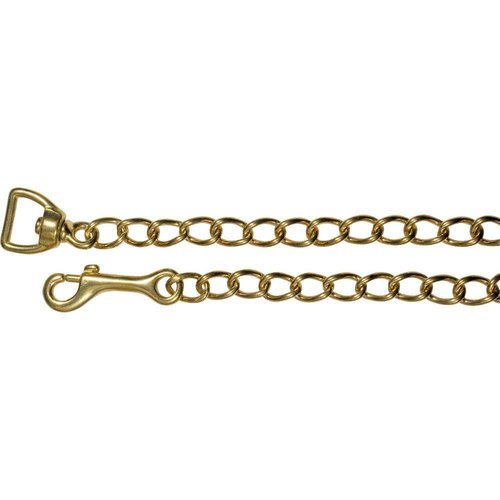 Colorado 30" BP Lead Chain
30" Brass plated lead chain with snap and swivel end. Attach to leads or lunge lines.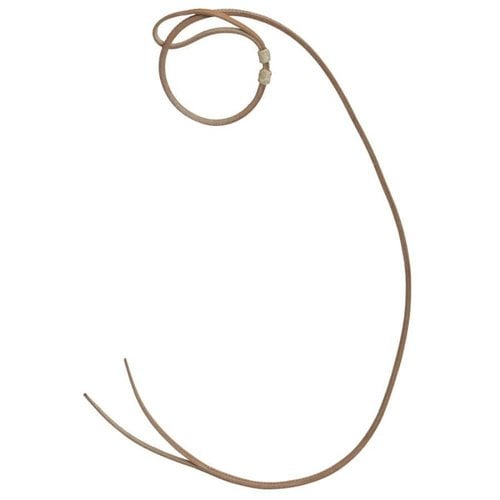 Colorado Leather Over & Under
Leather "Over & Under" rope with adjustable loop to go over the saddle horn.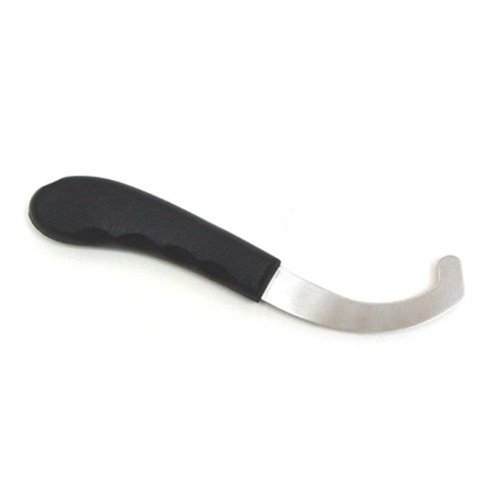 Colorado Bot Egg Knife
4" blade with molded plastic handle. Removes insect eggs from coat quickly.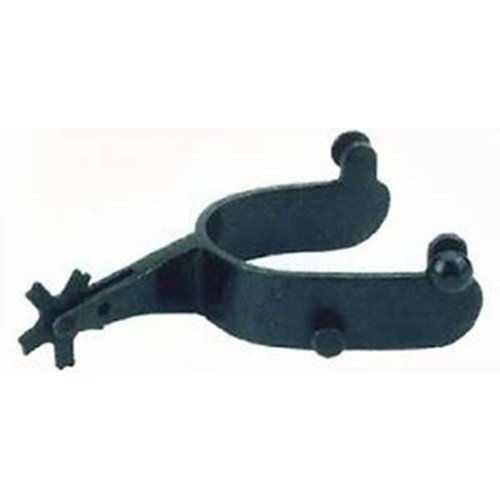 Colorado Bull Spur
Black steel bull riding spurs with 1" band with tie down posts. 22 1/2 degree shank angle - 2 1/4" Shank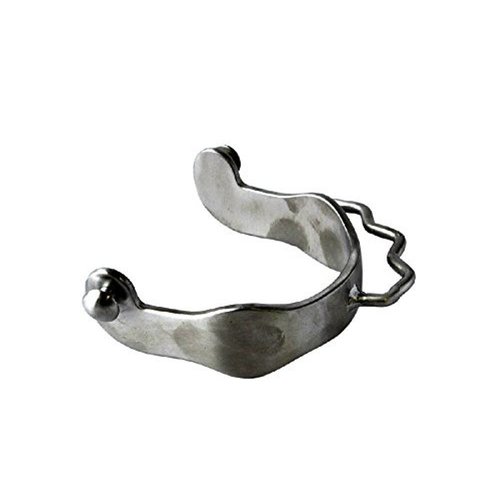 Colorado Brushed Steel Bumper Spur
Simple yet elegant and great looking these brushed steel "bumper spurs" are designed to fit well and cue in just the right way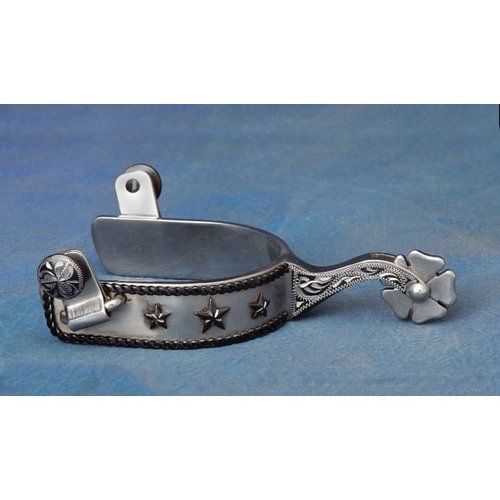 Colorado Three Star Spur
A great looking stainless steel spur with black overlays that have bright cuts to give these spurs a special and unique look.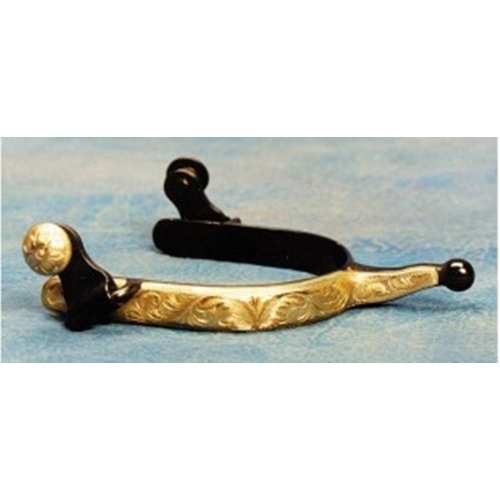 Colorado Santa Fe Training Spur
These beautiful, black steel spurs have a 1/2" band with hand engraved nickel silver overlay.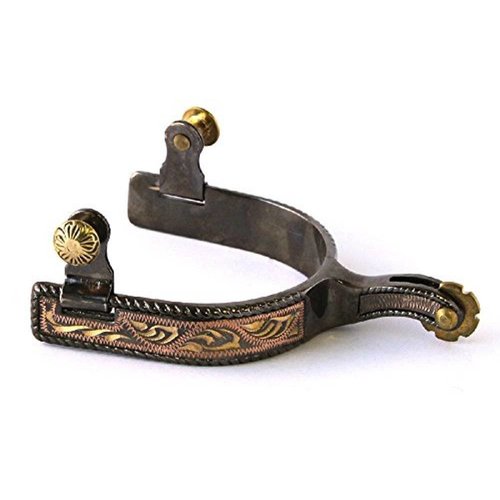 Colorado Elko Spur
A nice light weight spur that will ride comfortably on your boot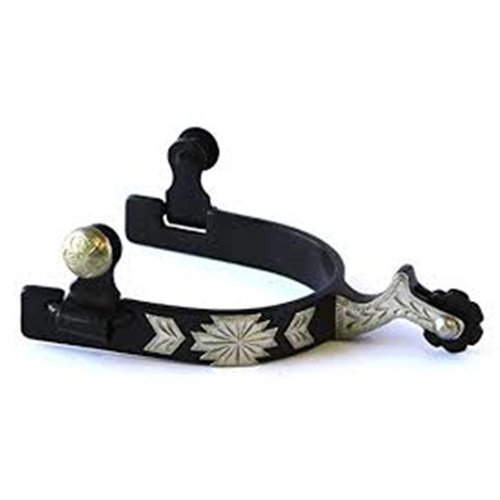 Colorado Northwest Sage Spur
A great gun blue spur designed to be useful and eye catching! 5/8" band with german silver overlay.