Products tagged with Breyer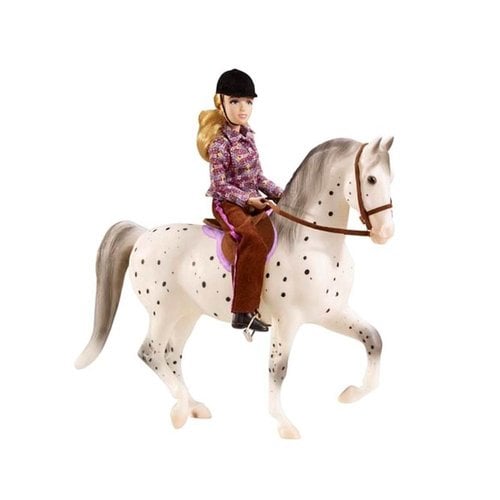 Breyer
Let's Go Riding Set English
With the Let's Go Riding collection, children can practice what they learned at the stable - or what they dream of learning one day - with specially created 1:9 scale play sets that put the emphasis on fun!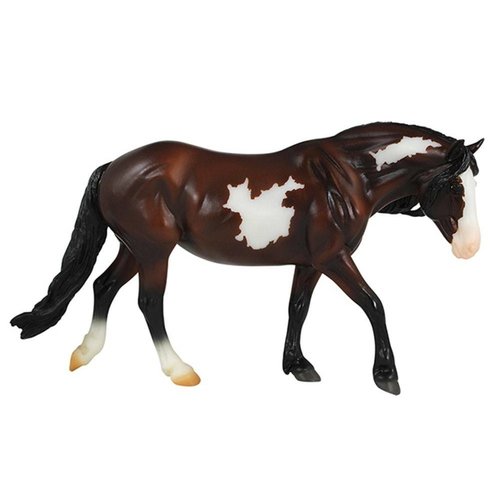 Breyer
Classics Bay Pinto Pony
This elegant pony mare will delight any collector of Breyer Classic models.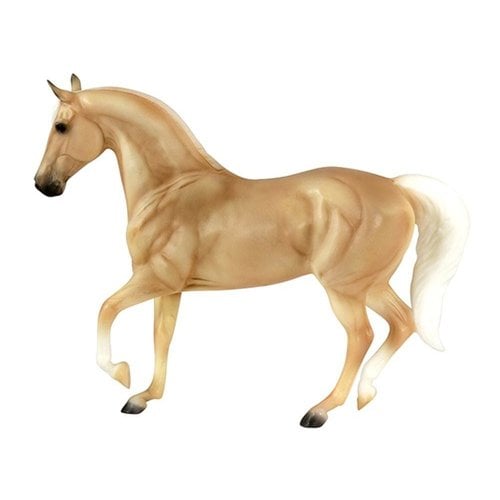 Breyer
Classics Palomino Morgan
A classic Morgan horse in a gorgeous golden palomino.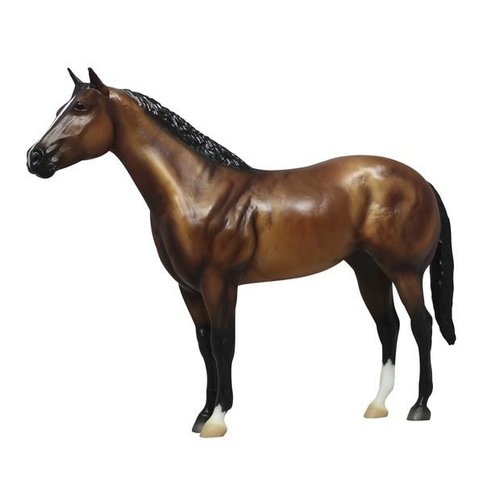 Breyer
AQHA Special Edition
The American Quarter Horse Association celebrates its 75th Anniversary in 2015!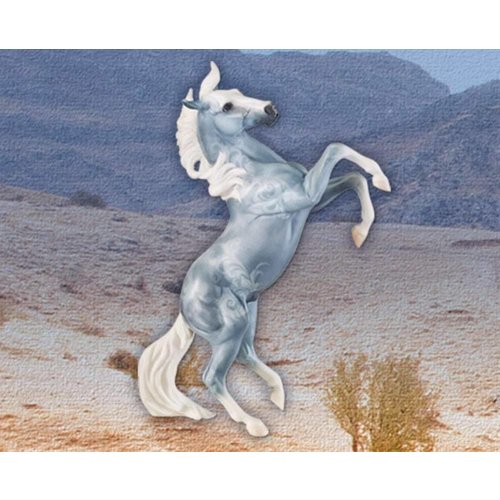 Breyer
Limited Edition Liberty
Special Limited Edition!
Get this limited run Breyer before it's gone!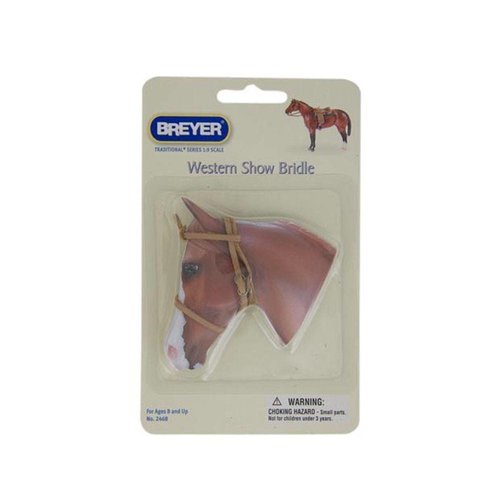 Breyer
Breyer Western Show Bridle
Leather western show bridle is adjustable and fits 1:9 scale traditional Breyer model horses. Horse not included.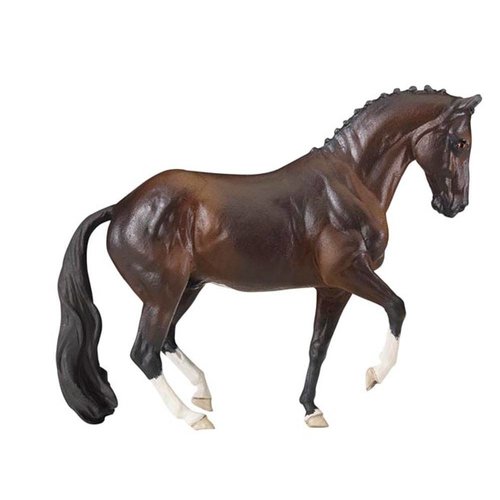 Breyer
Valegro Stablemate
Breyer's Stablemates version of Valegro is a new sculpture. Shown in piaffe, Valegro demonstrates his winning style in Stablemates scale. Peggable blister card.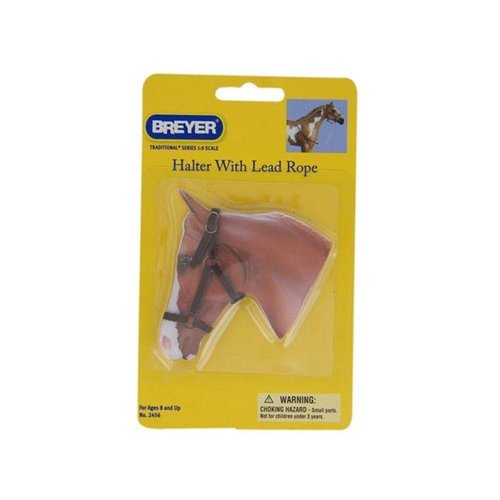 Breyer
Leather Halter with Lead
Adjustible halter with chain lead shank. Horse not included.
Breyer
Hunter/Jumper Bridle
Fully adjustable standard snaffle bridle. Horse, saddle, and martingale not included.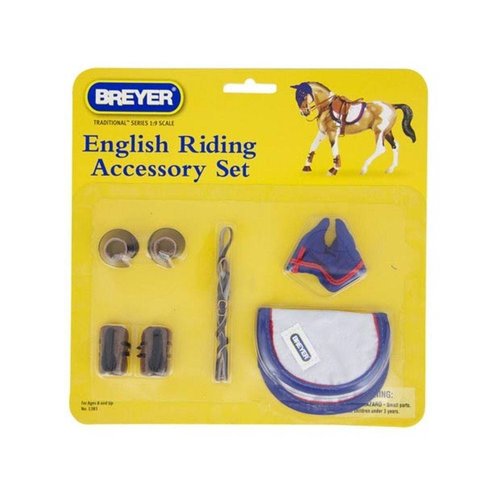 Breyer
English Accessory Set
Suitable for hunters, jumpers, eventing, or equitation, this set is perfect for the 1:9 scale Traditional Breyer horse. Contains: show saddle pad, standing martingale, open front jumping boots, rubber bell boots and fly bonnet. *Horse, saddle, and bridl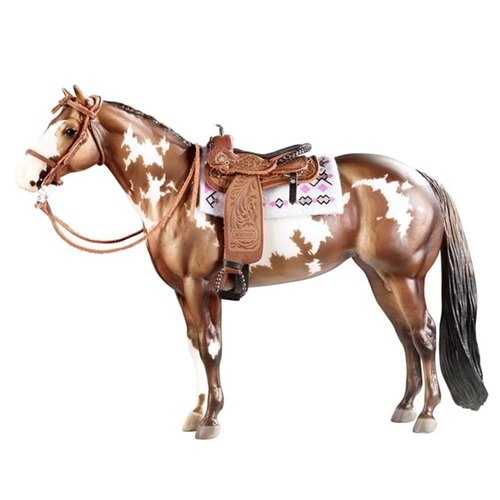 Breyer
Cimarron Western Pleasure Saddle
Beautifully adorned with embossed skirts and comes with a diamond-patterned saddle blanket. Fits 1:9 Scale traditional Breyer horses. Blister carded. Horse and Western Show Bridle not included.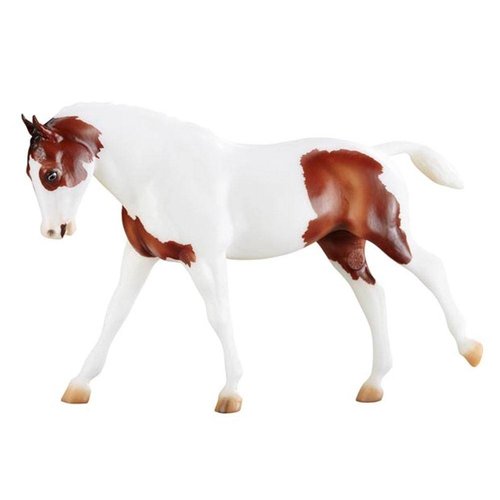 Breyer
Smokin Doubledutch
Pizzazz in a small package! Standing only 54" high, Smokin Doubledutch is a 2002 Pinto Quarter Pony.