The Northland Horse Fair is the twin ports only horse expo event with guest speakers, vendors, demonstrations and of course horses!  Hosted by Beyond the Barn, the next Northland Horse Fair will be held in the Miller Hill Mall on April 4, 2020.  
We are currently accepting vendor applications for the 15th annual Northland Horse Fair! With your continued support this event gets bigger and better every year!  Our goal for this event is to provide the local horse community with more resources, educational opportunities, and a platform for local horse groups, organizations, and shows to showcase what their club is about.  This event is offered free to the public, and with our new venue of the Miller Hill Mall in Duluth, MN, has excellent traffic with high visibility for all vendors. 
All vendor registrations are due by March 20, 2020 to ensure space at the Horse Fair.  All vendor spots are filled on a first come, first serve basis and we cannot guarantee space after March 20.  No registrations or vendor booth changes will be accepted after March 30, 2020 due to set-up requirements.  
Space fees are $65 for businesses and $45 for non-profit organizations.   Space area is one 8'x8' space within the Mill Hill Mall common area.   Vendors may purchase up to 3 additional spaces at a reduced rate if needed.    For complete details on if your business would be a good fit for our Horse Fair please see our vendor requirements. 
To register please fill out either our online registration for businesses or non-profit organizations
Or you can also print the PDF version: vendor application.
We will also need a Minnesota Certificate of Compliance from all vendors.
Guest Speakers:
Are you interested in being a part of the Northland Horse Fair?  We are currently working on our guest speaker and demonstration schedule.   We have a planning group on Facebook and encourage all of those interested in providing a demo, speaking, being a vendor, or volunteering at the Horse Fair to join.
As soon as our schedule is finalized we will be posting it here and on our social media pages.  Don't forget to sign up for our e-mail list to get our e-newsletters with event information as well!
We had a record number of vendors in 2019!  Check out the list below to see the kind of vendors you can visit with at our Northland Horse Fair.   Our 2020 vendors will be listed starting next month as more registrations come in. 
*Activities and seminars can be subject to change.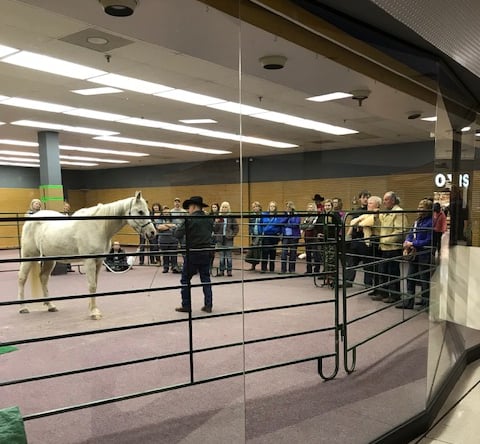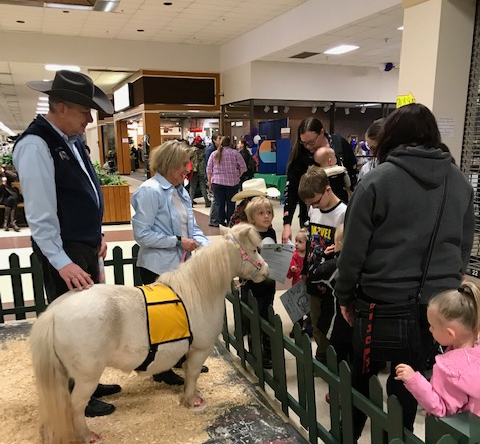 Below is a list of the registered vendors from our 2019 Horse Fair:
Riverside Drifter's Saddle Club
Canterwood Equine Service
South St. Louise County 4H
Pawnee Pasture Training
Sandra O'Connell
Duluth Area Horse Trail Alliance
North Woods Dressage Association
Minnesota Walking Horse Association
Last Resort Farm
Spotted Saddle Horse Breeders & Exhibitors Association
Arabian Horse Association of the Great North
Maude Hunter's Hand Made Earrings
Young Living Essential Oils - Noreen Peterson
Teri's Tack & Lost River Mounted Archers
Paparazzi Accesories
Cari Chellstorp
Rowdy Wrangler Carlton County 4H
Prospect Farms