A HUGE Thank you to all who came to the Northland Horse Fair and all of our fabulous guest speakers, volunteers, vendors, and guest animals and their owners! You all helped make the 14th Horse Fair the largest and best one yet! It was so much fun and a memorable way to say goodbye to our Superior location. We are so excited and looking forward to our future as Beyond the Barn and the Northland Horse Fair in 2020!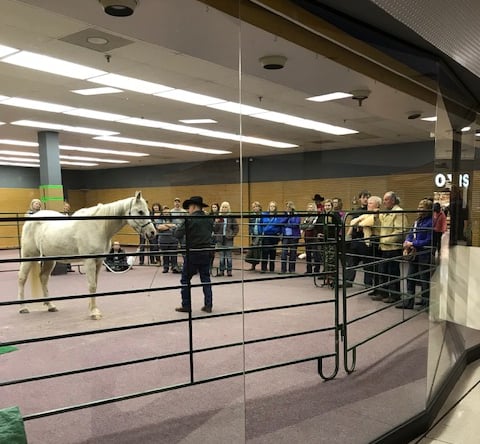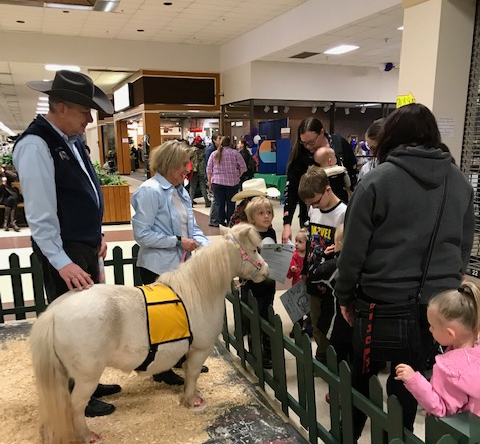 Schedule of Events:
Demo Ring:
9:30 - 10:15: Trailer Loading Q & A - Peter Sylvester, Canterwood Equine Services
10:30-11:30: How to Understand and Communicate with the Horse Using Body Language - Michelle Jerry, Hearts & Hooves Horsemanship
12:00-12:45: The Checklist Every Rider Needs Before Each Ride - Peter Sylvester, Canterwood Equine Services
1:00-1:45: Solutions for Bridling the Grumpy Horse - Werner Thiedemann, Thiedemann Performance Horses
2:00-2:45: Why Massage? How Massage Therapy Can Help Your Equine Athlete - Sherawn Stewart, 4 Fourteen Massage

Seminar Room:
10:00-10:30: Body Scoring & Feed Calculation - Jeanette Coleman
10:30-11:00: DAHTA Goals for 2019 - Duluth Area Horse Trail Alliance
11:00-11:45: Equine Dental Pain: Come Learn the Cold, Hard Tooth About It - Dr. Laurelyn Keener, North Wind Equine LLC
12:00-12:30: Barn Hacks: Tips & Tricks for the Equestrian - Stars of the North Pony Club
12:30-1:00: Driving Essentials - Northwoods Harness Club
1:00-1:30: Introduction to Mounted Archery - Teri Hahn Larsen, Lost River Mounted Archers
2:00-2:30: Camping with your Horse at Horseshoe Lake Campground - Horseshoe Trail Club
2:30-3:00: Bits Q & A - Werner Thiedemann, Thiedemann Performance Horses

Activities available 10am to 3pm :
The South St. Louis County 4H Tack Swap
Pet Partners Read with Me Program with Rocky Run Stables Miniature Therapy Horses
Donkey Kisses & Photo Booth - Owner Jeanette Coleman
North Woods Dressage Association English Tack Sale
Driving Carriage Display by Northwoods Harness Club
*Activities and seminars can be subject to change.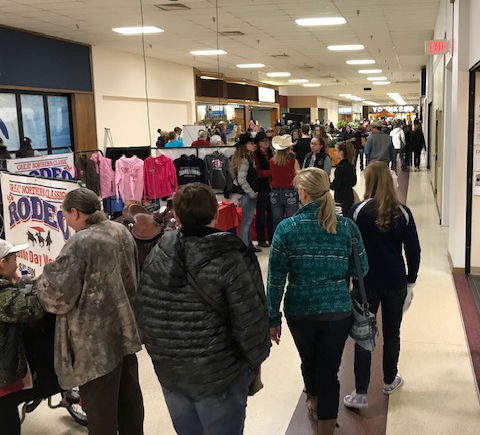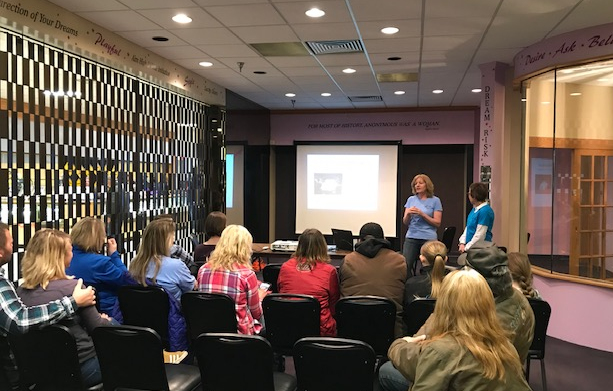 Registered Vendors:
Riverside Drifter's Saddle Club
Canterwood Equine Service
South St. Louise County 4H
Pawnee Pasture Training
Sandra O'Connell
Duluth Area Horse Trail Alliance
North Woods Dressage Association
Minnesota Walking Horse Association
Last Resort Farm
Spotted Saddle Horse Breeders & Exhibitors Association
Arabian Horse Association of the Great North
Maude Hunter's Hand Made Earrings
Young Living Essential Oils - Noreen Peterson
Teri's Tack & Lost River Mounted Archers
Paparazzi Accesories
Cari Chellstorp
Rowdy Wrangler Carlton County 4H
Prospect Farms