The Northland Horse Fair 2018
Come join us for the 13th annual Northland Horse Fair on March 24th from 9am to 5pm at the Mariner Mall in Superior, WI.  With free admission to demonstrations and seminars by guest speakers on horse related topics, the Northland Horse Fair is a fun and educational event  not to be missed!  
Visit with product representatives, local equine clubs, and shop hand crafted wares at the many vendor booths set up in the Mall, get a bargain at the used tack sale, pet the guest horses, and stop in Diamond Royal Tack for door prizes and one-day only deals!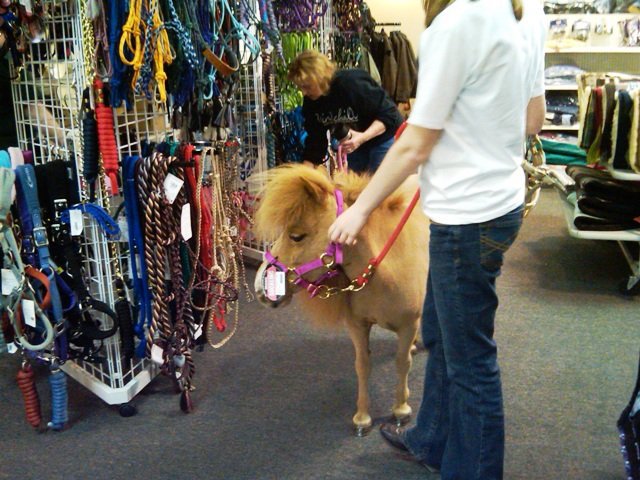 Are you interested in being a part of this year's Horse Fair?   The Northland Horse Fair wouldn't be possible without the help and support of our guest speakers, vendors, and volunteers.   If you have a suggestion or would like to participate as a speaker, demo a product or equine service, or volunteer please contact Amanda for openings before our schedule is finalized.  
Vendor Registrations
We are currently accepting vendor registrations for the 13th annual Northland Horse Fair on Saturday, March 24, 2018.  With your continued support this event gets bigger and better every year!  Our goal for this event is to offer local horse owners and enthusiasts free educational seminars and the opportunity to meet with local equine businesses.   This event is offered free to the public.   We have a registration fee for businesses with a reduced rate for non-profits and clubs.  This fee helps to offset the cost of advertising which benefits all vendors.   All vendor registrations are due by March 19, 2018 to ensure space at the Horse Fair.  All vendor spots are filled on a first come first serve basis and we cannot guarantee space after March 19.  Due to set up requirements no registrations will be accepted after March 21. 
Please send in your vendor fee at the time of registration or your space may not be held.  According to Mariner Mall policy you will also be required to sign a hold harmless agreement.   Vendor fees are non-refundable after March 9, 2018.  
The Northland Horse Fair runs from 9am until 5pm.  All vendors are expected to be present during the advertised hours of the Horse Fair.  We ask that if possible please don't begin taking your booth down until after 4pm.  
Guest speakers:   We provide a free vendor space to all guest speakers and approved demo providers.  If you are interested in speaking and/or providing a demonstration at the Northland Horse Fair, please contact us for scheduling and topic information!  We try to have our presentation schedule finished by mid February to allow time for advertising so contact as soon as possible if you are interested!
Animals at the Horse Fair:   All animals brought into the mall for demonstrations must have prior approval from our store and mall management.  You may be required to provide proof of insurance.  Please contact the store for information.   Pets are not allowed in the mall, except for service animals.  
Types of Vendors Accepted:   We welcome all equine, pet, farm and agricultural service providers, clubs and organizations.   Commercial businesses can sell products they hand craft or manufacture.  Resellers are considered if space permits and there is not a conflict with other products already provided at the Northland Horse Fair and Diamond Royal Tack. 
We ask that the majority of your product relate in some way to horses, farm/ranch, western/riding wear and/or pets.  Non-profits may sell products or goods for the purpose of fundraising.    Used tack should be consigned through the organizations providing the Used Tack Sales at the Horse Fair.  All vendors are responsible for any selling permits, tax requirements or exemptions as required by state and federal law. 
We hope to see you at the Northland Horse Fair 2018!  
Watch this page for presentation schedules, announcements, and more!