Summer time is Fair time!    Get ready for your county fair with Beyond the Barn and Beyond the Barn Tackroom!  All 4H members and Fair participants can receive a 10% discount on their purchases now through August - simply mention you are a fair participant/4H member (or their parent) at checkout. 
Regional fair dates are posted here for your convenience!
July 10-14 South St. Louis, Proctor
July 16-21 Head of the Lakes Fair, Superior
July 25-28 Washburn County Fair, Spooner
July 31-Aug. 4 St. Louis, Chisholm
Aug 8-11, Bayfield County Fair, Iron River

Aug. 8-11 Lake, Two Harbors
Aug. 15-18 Carlton, Barnum
Aug. 22-25 SW St. Louis, Floodwood
Aug. 22-25 Sawyer County Fair, Hayward
We appreciate everyone's patience as we work on our larger space.  Know that with this busy show season keeping your show gear in stock is very important to us.  We have a great selection of tack and riding gear at Tackroom but may have limited quantities so if you have a show coming up and know you need a particular item, don't hesitate to give us a call so we can be sure to have it on hand for you!
Also you may find the door to Tackroom closed from time to time as we juggle between our construction in the new space and shop keeping but don't worry!  Just give a call to Beyond the Barn 218-522-4500 and someone will be right down!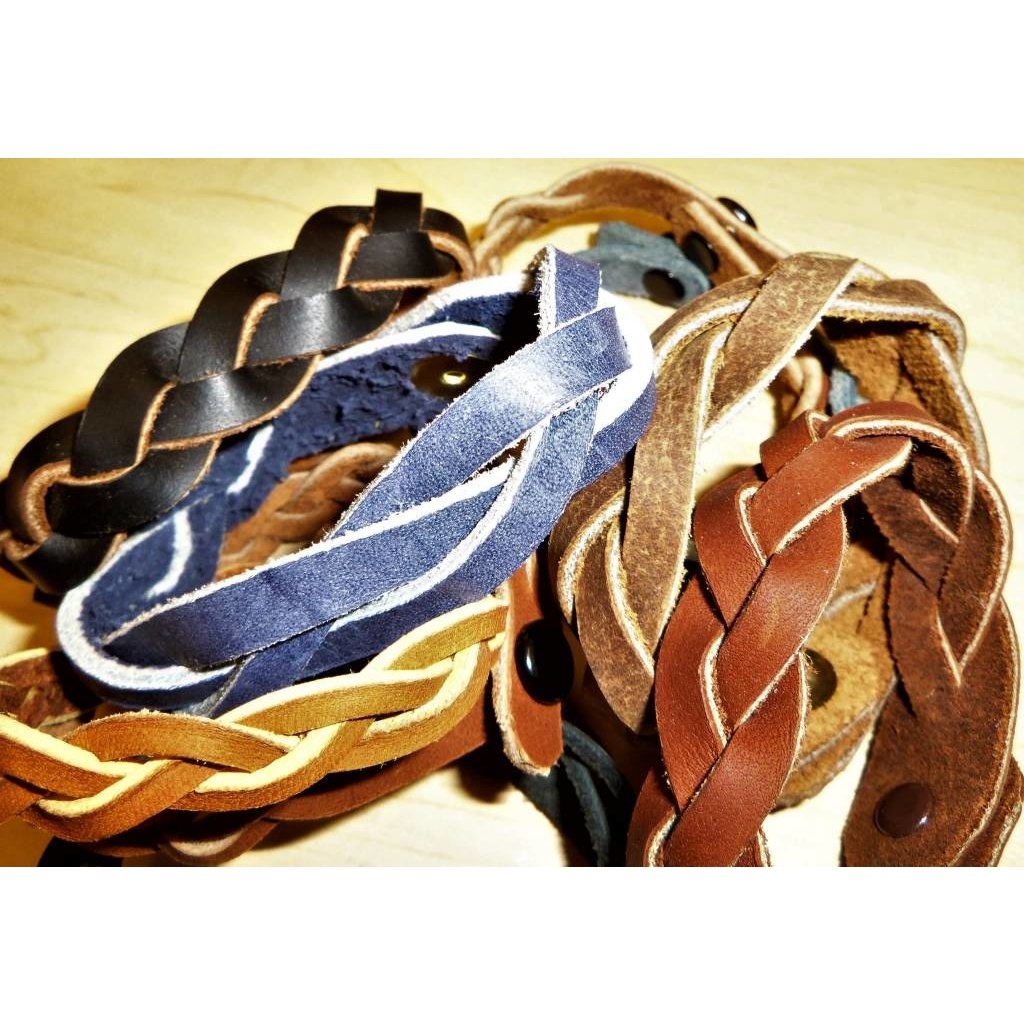 Want to learn how to make a leather Mystery Braid bracelet?
Stop by our booth at the Miller Hill Mall's Ladies Night Out event on Thurs. July 18 from 5:30 pm to 7:30 pm.  We'll be providing some leather care tips for footwear, tack, and accessories to keep your well loved items looking good for years!   We'll also be on hand to answer questions about our leather repair service and if you want to pull up a chair we can teach you how to braid a mystery braid bracelet that you can take with you. 
The Ladies Night Out event and our booth will be located in the Mall center court.  There's lots of fun activity's including shopping, giveaways, and learning.  You can find out more on the Miller Hill Mall Facebook page. 

Our retail shop has moved!
At the end of March of this year we closed our Superior store, Diamond Royal Tack, which had been located in the Mariner Mall.  We currently have two small shops in the Miller Hill Mall in Duluth, MN.  Our western wear and country life boutique, Beyond the Barn, is located next to Bath and Body Works near the mall center.  Our tack shop, Beyond the Barn Tackroom, which features riding gear, horse care products, and our repair and embroidery services, is located across from the Mall Office just down the hall from Zales. 

Although we may be a bit cramped in our two smaller spaces at the moment, it will only be for a short while as we will transition our two small spaces into one larger space within the Miller Hill Mall in July. 
If you currently follow us as Diamond Royal Tack on Facebook, we would like to encourage you to also follow us at Beyond the Barn.   We will be active on both pages but Diamond Royal Tack will be mostly for online deals and website information and Beyond the Barn will pertain to our retail store and local events.  New product information will of course be shared between both pages!   We are also becoming more active on instagram and would love if you tag your favorite purchases from our store @beyondthebarn_duluth.  
Our mobile unit is on the road so be on the lookout for us at your favorite horse shows!  Check out our event calendar to find our more!