Have you been to the new Beyond the Barn Yet?
We're so excited to finally be up and running in our new space at the Miller Hill Mall!  Thank you to everyone who made it out to our Grand Opening and to all our customers for your feedback and patience over the past few months during our rebranding and move from Superior.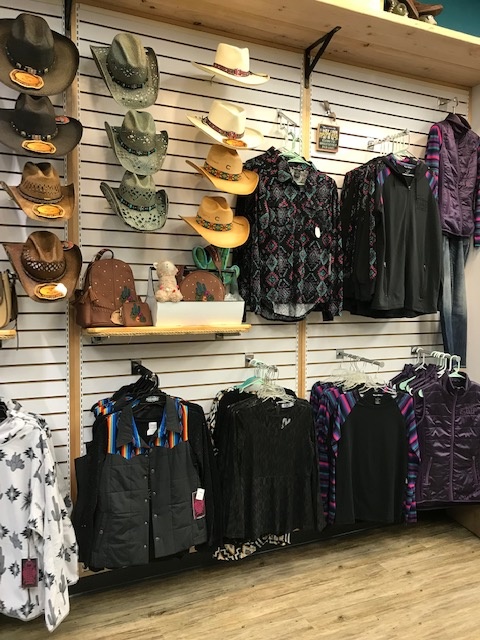 Why did we move?
As many of you reading this probably know, we were located in Superior, WI for 15 years as Diamond Royal Tack.   We loved our location and our store, but unfortunately as the retail environment changed so did the traffic in our location.   Being surrounded by more and more office/manufacturing and less retail made it hard for new people to discover our store.  It also became less convenient for many of our customers as there were less reasons to travel to our area.  
So many times customers have expressed how much they enjoy having a local western wear and tack shop so we knew closing wasn't an option.   We made the difficult decision to relocate and began weighing our options.   An opportunity for us to "try out" a temporary spot in the Miller Hill Mall came up in Fall of 2018.  It required some long hours and some shifts in our branding but we had so much positive feedback from current customers and new ones that we began working on a permanent option with the Mall.  
We closed our Superior store in April of 2019 and operated out of two small spots throughout the summer as we awaited our larger, permanent space.   Although the process took a little longer than we had hoped, Diamond Royal Tack re-opened as Beyond the Barn in Sept. of 2019.     
Our new store is a spacious 3,000 square feet and features all of the services we offered in Superior plus our best sellers and exclusive styles for western wear, farm life, and equestrian apparel. We also kept our best selling tack, horse care items and expanded our riding gear and accessories.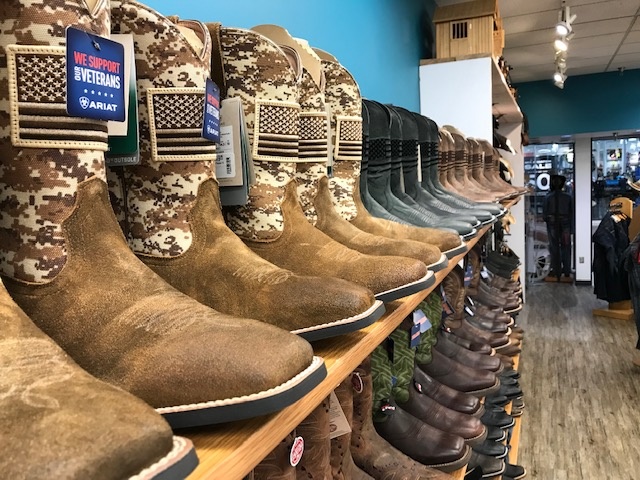 Why the name change?
We actually kept our original company name, Diamond Royal Tack, and our website still carries that name.  Our retail store name changed to Beyond the Barn to be a bit more approachable to the general public that frequent the Mall.   So many times we were hearing that people thought we were horse supplies only and we carry so much more than that!
Although we had to temporarily downsize on tack and horse care products until we had our larger space, we did not quit carrying them.   We went through a careful over haul of those departments and have steadily increased the inventory on those items over the past month.  You'll find several new products with top ratings as well as popular best sellers and a few of those hard to find items.   If you are looking for something specific and don't see it, please don't hesitate to ask and we'll do our best to get it in for you.   We've been implementing several new customer friendly systems in our special orders, returns, and online departments!  We'll be posting blogs on many new options at Beyond the Barn, like order online and pick-up in store, more customization services, and an easier to redeem rewards program.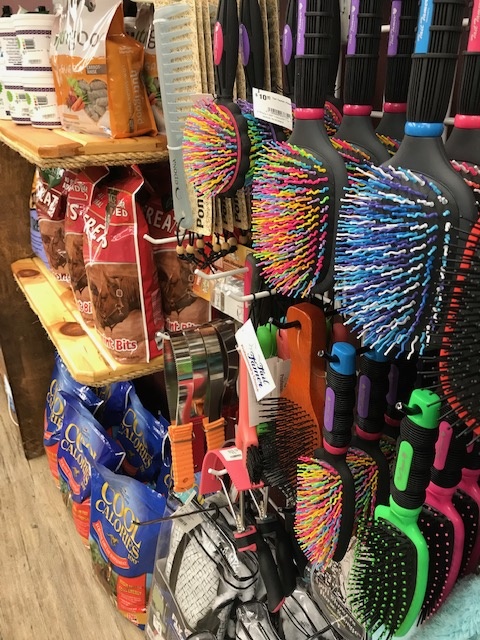 More time to shop!
Open longer hours and 7 days a week our products are even easier to shop at our new location in Duluth MN. Styles turn over fast at Beyond the Barn, so be sure to visit often as we get weekly shipments of new products. Beyond the Barn is packed with lots of fun things to shop and discover!  We also will have extra Holiday shopping hours when the Miller Hill Mall extends theirs closer to Christmas.  We're planning some fun holiday promos for late and early hour shoppers!
Thank you so much for reading our welcome blog!   We want to keep our customers informed of all the new products and happenings at Beyond the Barn.  Look also for future guest blogs on training and horse keeping topics too!